30+ years experience – helping you find the perfect painting
Decorating golden rule – live with what you love
What catches your eye?
Victorian Home Décor 
Victorian home décor refers to the style of interior design popular during the Victorian timeframe of 1837 to 1901.  In her book "The Victorian Home", author Ellen M. Plante states: "Victorians carefully designed their homes to create a look of comfort and opulence. 
Victorian Style Décor Paintings
There's no comparison between a modern giclee and original Victorian fine art.  Absolutely brilliant original Victorian fine art makes all others look like cheap posters (which they are!).
Victorian Bedroom Ideas
In her book titled "The Victorian Home", Ellen M. Plante states: "Private spaces devoted to rest and relaxation, Victorian bedrooms are today viewed as unabashedly romantic retreats.  In appraising the subtle charm of the old-fashioned boudoir, we treasure the cozy fireplaces, large inviting beds, massive dressers with elegant mirrors and marble-tops, sundry grooming items, sentimental photographs, and other cherished possessions. 
Living Room Ideas Victorian Painting
Stunning.  Gorgeous.  Luxurious.  Today's living room was yesteryears legendary parlor.  Plante writes: "The Victorian parlor – the design masterpiece of the nineteenth-century home – conveyed social standing and an appreciation of culture. 
Decorate Victorian House With Art
The late Victorian period (around 1870 to 1900) was a time of great excitement, social change, and material wealth.  New heights and experiences to decorate a Victorian house were achieved.  No corner of the Victorian house was left bare and no wall was unadorned.  When describing the late period Victorian house, Plante states: "Personal mementos and favorite keepsakes were on display; "homeyness" was paramount in each and every room, and artistic liberties created breathtaking settings."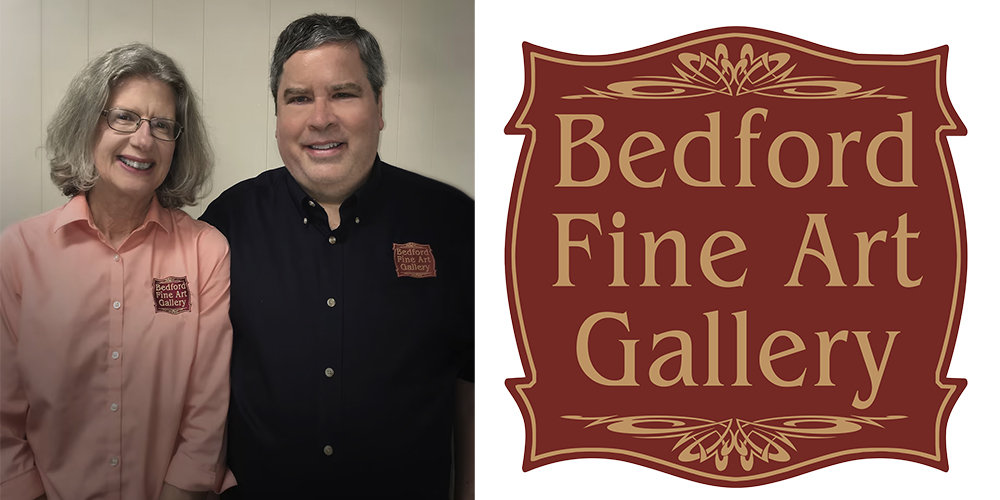 The most honest art gallery in the world.
We have an unshakeable commitment to provideing five-star customer service. Here's what our customers are saying:
"A gem in the middle of Pennsylvania."
John and Kathy D.
"A visit to the Bedford Fine Arts Gallery is a rare opportunity to see American nineteenth landscape, portrait, and still life paintings in a house-turned-gallery of the same era, in a region close to where some of the artists, such as The Scalp Level School, painted."
Ellen C.
"Absolutely stunning art!"
Irene and Peter E.
"Jerry and Joan were honest and straightforward with me. Also, they made the sale easy and fair."
Margaret H.
"This wonderful gallery is often noted to be on par with a 19th century art museum or salon and is not to be missed, including meeting its' purveyors of art, Joan and Jerry Hawk. Their discerning eye, thorough research, and care in selecting and presenting the best representative art of the period is most impressive."
Sarah H.
"Jerry & Joan offered the work fully restored and framed so it was ready to hang. They were easy to deal with which went a long way since I was buying from outside the US."
Ed H.
"Combining knowledge and passion with their friendly home spun appreciation for their clients, the Hawks are the most delightful respite from the usual gallery sales approach."
Vivian and Bennett L.
"Awesome place. Thank you for your hospitality."
Joe and Zoey K.
"Beautiful and wonderfully displayed paintings."
John and Paula L.
"Beautifully done - one can tell it is a work of love! The collection was impressive and the viewing of it , a pleasure. Thank you!"
Gabrielle G.
"If you are able to visit the gallery I would suggest giving a few hours to enjoy the artwork. One more tip.... if your satisfied how the paintings look online, they are much better in person. I know I'll be back in Bedford soon to purchase another!"
Randy Scott F.
"Joan and Jerry Hawk's Bedford Fine Art Gallery, located in the historic Bedford Mansion, near the Bedford Courthouse, offers an extensive collection of original 19th century paintings in their beautifully restored gallery...which continually attracts this appreciative collector and former museum trustee."
Charles F.
"Our impulsive stop while strolling through town turned into a several-hour visit and, ultimately, resulted in the purchase of a unique painting that we could not resist. The Bedford Fine Art Gallery is a destination must that we highly recommend for anyone who appreciates classic American art and superior service."
Jennifer T.
"Buying a favourite picture and talking with owners was a wonderful experience. Looking forward to seeing what they post for sale in the future."
V.B.
"My introduction to Gerald Hawk came through an initial phone call. Not only was he knowledgeable of fine art and well connected with the collecting community, he was passionate for his love of art. He treated me with the greatest respect, honesty, and kindness. That was the start of a business relationship that has probably been the most enjoyable I have had the pleasure to experience in my life."
Fred C.
"I recommend BFAG to both the serious art collector and to the one who desires to cultivate a love for fine art. The Hawks are knowledgeable and accommodating, and their love for fine art goes far beyond making a sale."
Fred C.
"I recommend BFAG to both the serious art collector and to the one who desires to cultivate a love for fine art. The Hawks are knowledgeable and accommodating, and their love for fine art goes far beyond making a sale."
Gus S.
"Extremely knowledgeable staff and wide selection of high end paintings by listed artists."
Joshua J.
"From the front door, you can tell you are going to have a very interesting, pleasant and peaceful experience. The art is wonderful. The owners have so much knowledge and the patience to share it."
Jeff and Sara K.
"From the first call through receipt of the expertly packaged artwork, the Bedford Fine Art Gallery excels!"
Randy B.
"Gerry was amazing to work with. Called him totally out of the blue, to sell a painting from my mom's estate. Promptness is an understatement."
Uri S.
"Proprietors Joan and Jerry Hawk have established a first class art gallery offering the very best in fine art, professionally arranged displays, state-of-the-art technology, and superior customer service."
Gary G.
"Personalized, smart, customer service designed to assist you in choosing the finest 19th century paintings anywhere—whether you know your style & you're adding to it, buying investment art, or like me—walking in and being starstruck by a piece that calls to me with no rhyme or reason but must come home with me."
Tyna L.
"Hi Jerry, the painting arrived today and I think it is a beautiful and I'm very appreciative and thankful to have it."
Jon
"I just wanted to check in to see how you are to tell you that I was reminded yesterday of what an awesome business you guys have going. I went to one of the other galleries that has some of my artwork, and the person that I was dealing with no longer works there. Everything was mass chaos, and they can't find one of my paintings! Jeff and I already knew that we found a gem when we found your gallery but then we got to spend time with you in December and it was doubly confirmed! Thank you again for letting us be a part of your beautiful Gallery."
Lisa G.
"I am enjoying my artists work and their position in my Mechanicsburg home, as well as Williamsburg."
Doris B.
"I am so happy to have worked with the Bedford Art Gallery; the people were pleasant and knowledgeable. Their collection is beautiful."
Suzanne F.
"I am so happy with my completed "gallery wall" and wanted to thank you for all your help in putting it together."
Janet and George S.
"I drove 12 hours to meet the nicest couple and outstanding artwork that was perfectly and honestly represented. More than pleased with expertise, professionalism, and kindness genuinely exhibited by Jerry and Joan."
Brent & Sarah S.
"They were both very knowledgeable and truly care about each and every piece that they own. Ultimately, I was able to take home my very first John Joseph Enneking piece, Woodland Whitewater, and I could not be happier with both the piece and my entire experience at Bedford Fine Art gallery."
Sam H.
"Upon meeting both Jerry and Joan I knew I made the right decision. They are very passionate about art work and quite knowledgeable on the life and history of the artist. It was a pleasure doing business with them and I would highly recommend the Bedford Fine Art Gallery if you are looking for fairness, honesty and a genuine comfort level in either selling or purchasing fine art."
Scott & Barbette
"I really enjoyed the art, but the house, decore and overall experience was also very enjoyable"
William K.
"I would recommend this hidden gem!"
Rhetta G.
"Couldn't have been a better or easier transaction! Again, many thanks."
Betty D.
"If I could give more than 5 starts to Bedford Fine Art Gallery, I would. Dealing with Jerry Hawk was timely, efficient and productive. His terms made it possible for me to buy it, and he collaborated with a local shipping outfit to pack and send the painting as well. (It was beautifully and securely packed.) I recommend Bedford Fine Art Gallery without reservation!"
M.P.
"I am thrilled with my purchase and cannot thank the Hawk's enough for their exceptional customer service, and knowledge of the artist's paintings they carry in their gallery."
Marian B.
"It was such a pleasure to purchase artwork from Jerry. He is an honest man, who goes the extra mile (literally – he actually delivered a painting to me, over 6 hour drive one way!) to make sure the painting arrived safely."
Julie A.
"It's not every day you meet people so kind, professional and passionate about what they do. Every detail was taken care of from the excellent online listing to perfectly handled packing and shipping once we completed the purchase."
Jeff and Lisa G.
"In this age of internet shopping, few can pull off personalized and professional customer service, but Bedford Fine Art Gallery has perfected it!"
Christopher K.
"In sum, Bedford Fine Art Gallery is an exceptional art gallery which fosters meaningful relationships based on mutual respect, trust, and an appreciation for the field of art history. I highly recommend Bedford Fine Art Gallery and I look forward to forging a lasting relationship with Jerry and Joan for years to come."
Tyler M.
"Jerry and Joan Hawk have created a haven for art lovers!"
Michal J.
"Jerry and Joan were a constant pleasure to work with. I had been considering purchasing a presidential portrait of theirs for some time, but they never tired of my questions or repeated requests to see the painting. I hope to acquire more 20th and 19th oil paintings in the future."
Patrick N.
"Jerry Hawk's passion and knowledge really shine in Bedford Fine Art Gallery's excellent collection of 19th century art. I heartily recommend Jerry and his gallery."
Rob S.
"Joan and Jerry are extraordinary to work with for the purchase of our painting. They are extremely knowledgeable about the painting and have been helpful finding historical information about the Artist himself. Our beautiful painting hangs proudly where all can see and enjoy it."
Ryan M.
"It was a delight to have several hours with some very interesting and helpful people."
Roger and Joy G.
"We will undoubtedly visit again to see the art in this remarkable gallery. We brought home a watercolor and have the confidence we were dealt with openly and fairly."
William and Susan L.
"Let's face it, paintings are expensive, and it can be a traumatic experience buying them. Jerry and Joan do as much as any vendor possibly could do to make the experience relaxed, warm, and joyful. We came away with a high level of trust and satisfaction, knowing that we got a square deal on some wonderful paintings and knowing that Jerry and Joan provide great customer support."
Beth and Sam
"Magnificent. Your love for your art collection is displayed in your gallery."
Dave N.
"Jerry and Joan Hawk have an extensive knowledge of the artists, backgrounds, and artwork in their gallery that they love to share with guests . The time invested in the Bedford Fine Arts Gallery will be one of your most pleasant memories of the year."
John B.
"The breadth and depth of Jerry's knowledge of art is very impressive. What I especially appreciated was his down to earth manner and his willingness to know his customers."
Theodora B
"The owners, Joan and Jerry Hawk, were very knowledgeable about each work of art in the Gallery and the art market in general. We found them to be very honest and sincere and never pushy about making a sale despite our interest in several pieces. A few weeks later we decided to purchase an oil painting from them. The overall transaction and delivery exceeded our expectations and we love the painting. If you are interested in purchasing a fine work of art from a dealer you can trust, I would highly recommend Joan and Jerry of the Bedford Fine Art Gallery."
Mark B.
"They provided a simple and seamless transaction."
Richard and Cassie F.
"Jerry and Joan are simply amazing. Their knowledge and passion are second to none. Not only is the collection at Bedford Fine Art Gallery of museum quality, but their passion really inspires you, comforts you, and welcomes you in as a member of what seems like an exclusive club. We are blessed to know them."
Jason and Alyson L.
"Discovering Bedford Fine Art Gallery and working with Jerry and Joan to purchase our first picture from them has been a smooth and joyful experience — and we haven't even met in person yet."
Bob and Theresa L.
"Visiting with no intention of buying, we were treated to in depth information on each artist and piece that caught our attention. We untimately purchased two pieces that touched us. Art speaks to everyone differently and it is nice to have gallery owners who appreciate that."
Sheila and Frank
"On a recent trip to Bedford we visited the Fine Art Gallery and were impressed by the quality of the paintings displayed and by the discussions we had with Jerry. We purchased a painting and we expect to revisit the Gallery on our next trip to Bedford."
Marguerite and Bob
"We have counted on the Hawks over the years to regularly discover incredible items whose quality and condition have ameliorated the artistic environment of our homes."
Frank B.
"Furthermore after discussing its acquisition with Joan not only did I find the entire process most pleasant but Joan agreed to deliver the painting the very next day which was in fact my birthday. I find this sort of old-fashioned business courtesy so rare these days. What a pleasure to do business with people like this! I wholeheartedly recommend art purchases from this company! They are simply the best!"
D. H.
:Since the first time I visited the Bedford Fine Art Gallery it has been a great experience. The owners are warm, humble, and true professionals with amazing expertise to guide new collectors in finding the right piece that speaks to them. The knowledge and passion they share is so refreshing and made the entire process, from browsing to the final decision, so exciting and a true pleasure"
Josh B.
"Such a lovely experience with Knowledgeable people passionate about art."
Beth Anne J.
"Thank you for all your assistance with my recent purchase. Both you and your wife were very kind and knowledgeable."
Michael M.
"Thank you for including me on your mailing list. Every time I see Bedford Fine Art Gallery in my mail I know I am in for a treat."
Beth L.
"We were especially appreciative of your patience with us and your knowledge of the art."
Lee S.
"Thanks again for the opportunity to own the work of an artist who is very important to us. We are extremely happy with this experience. Take care."
Franklin J.
"Thanks for the quick reply etc. Not what usually comes from those Big Auction House Players .. and NYC galleries. So it's refreshing to experience the response."
Geoffrey H.
"The Bedford Fine Art Gallery was recommended to us by our neighbors. They were very impressed both by the wonderful artwork presented and the very amiable owners. So, one rainy day, we stopped in to see for ourselves. We are so glad we did! It was immediately evident that, for Jerry and Joan, the gallery was not a business but a passion."
Jeff and Cathy D.
"The new paintings are hung and look great, thanks for delivering."
Janet S.
"I would highly recommend this Gallery for art."
Christopher C.
"This sounds perfect. I am really happy that after being in the family for a hundred years, they will be in good hands at your gallery. I was very impressed by your website and your dedication to and appreciation for fine art."
Antonia S.
"I was very pleased with the way the communication between Gerald Hawk and myself was handled. Very prompt and efficient. I would recommend the Bedford Fine Art Gallery to anyone interested in their beautiful artwork."
Debra B.
"Very informative, welcoming, absolutely gorgeous art. Thank you so much for the experience!"
Kit T.
"We found Bedford Fine Art Gallery about a year ago. Most impressive was the level of customer service they bring to the table. They went out of their way to be as helpful and accommodating as possible. We bought a wonderful painting we love."
Tim and Mary H.
"A truly incredible website. Really! I was "detained" there for almost two hours and have returned periodically. Pictures are worth thousands of words, literally. Any reader who heeds our advice and visits the site will be happy to confirm our praise. We encourage all to visit and get to know Joan and Jerry. Most knowledgeable, friendly, accommodating, and a pleasure to deal with."
Carroll and Carolyn K.
"If you are considering a wall art purchase to decorate your home, we would highly recommend contacting The Fine Art Gallery. We look forward to seeing what new pieces will be added in the newly expanded lower level of the gallery."
Ryan and Tricia
"We recently consigned several pieces of art to The Bedford Fine Art Gallery. It is hard to part with treasures, but Jerry and Joan were most accommodating in meeting us halfway in West Virginia. We appreciate their professionalism, received prompt payment for the sale of the first art piece and look forward to continued successful transactions."
Pam and Mike F.
"We recently purchased a beautiful original oil painting from Bedford Fine Art Gallery. We live in Virginia, and because of Covid 19 and our age, we hesitated on traveling to PA to view this painting. Jerry and Joan were very accommodating. We highly recommend Bedford Fine Art Gallery, if you're in the market for some quality art work."
Sonny and Carolyn B.
"Joan made us extremely welcome on that first visit and we were very taken with the work of two artists. We returned the next day and enjoyed a relaxed opportunity to study the pictures again before we committed to purchase. Both Joan and Jerry were very knowledgeable and helpful but also allowed us some privacy to discuss the pictures ourselves. Once we committed to purchase they went "the extra mile" to help overcome obvious hurdles of packing for international shipping and the customs arrangements."
Russell & Liz C.
"We were so happy with Joan and Jerry's customer service and expertise. I would recommend Bedford Fine Art Gallery to anyone that is looking for the special piece of art. You will be happy you reached out to them."
Bob and Christine M.
"What a great experience it was to make my first fine art purchase with you. Thank you!"
Mark S.
"What an incredible experience as I was on the search for a still life by BS Hays. Bedford Fine Art Gallery offers a beautiful, historical environment with a personalized service, guiding you through lovely art offerings."
Susan M.
"When I first saw the painting, it reminded me of a time gone by, when life was so much more simple, where everyone was less in a rush, a time when everyone knew everyone, a time where people actually cared for their fellow man."
Bill B.
"Jerry & Joan - Thanks for your hospitality and helping us find this beautiful new piece for our home. Until next time..."
Adrienne & Jon W.
"We have been very happy with the entire purchase process, from choosing a piece of art to the care Jerry and Joan gave the piece in order for it to look perfect in our home."
Mary and Monty B.
"We are now excited owners of several beautiful paintings and look forward to seeing what new pieces are added to the gallery. Working with Jerry and Joan was a great experience."
Patty and Jim K.
"Thank you very, very much for your response and expertise."
LV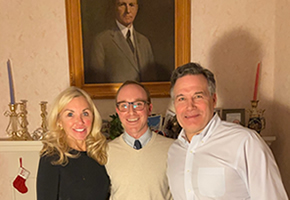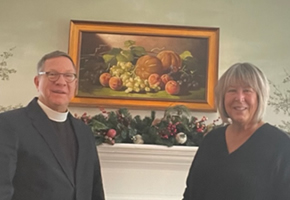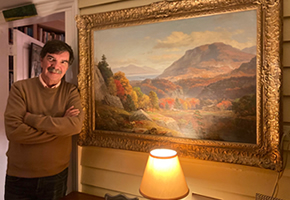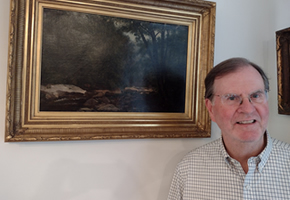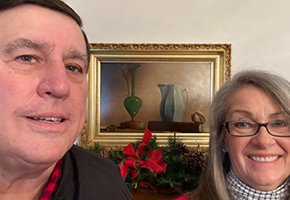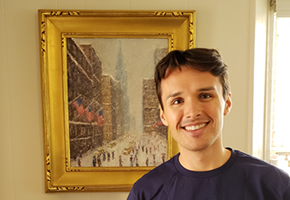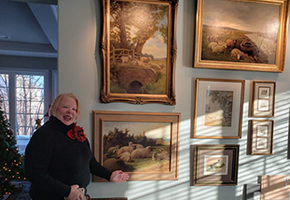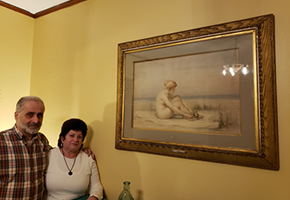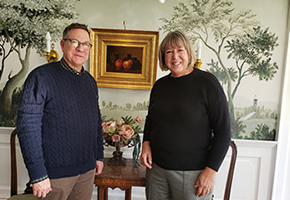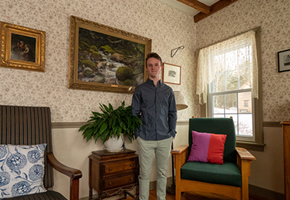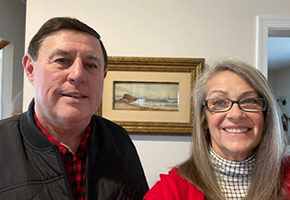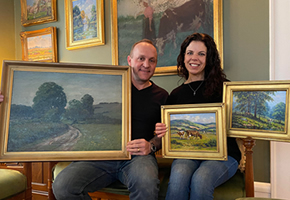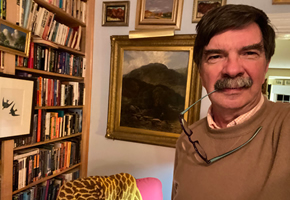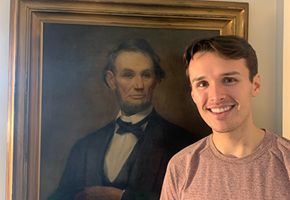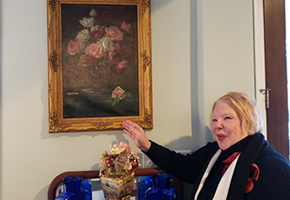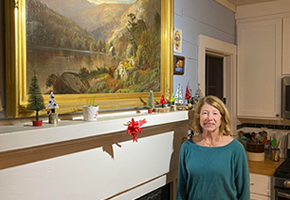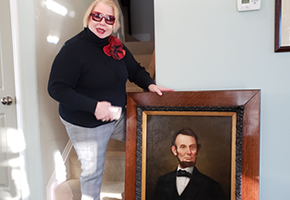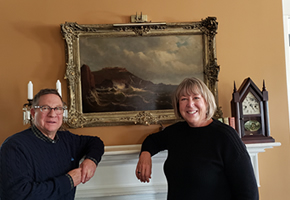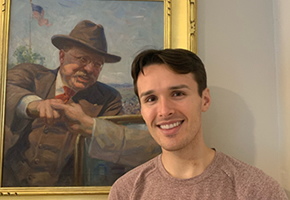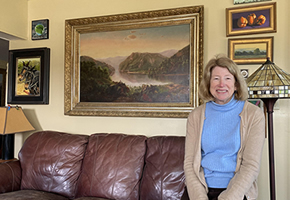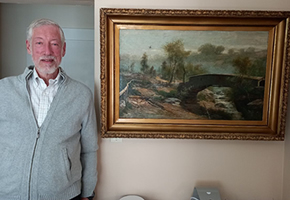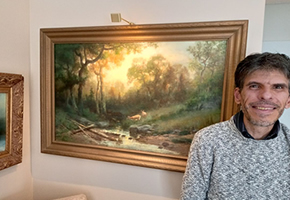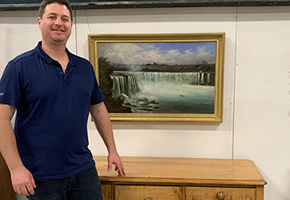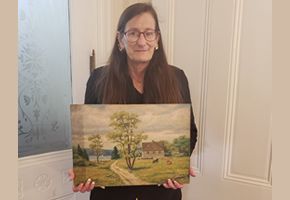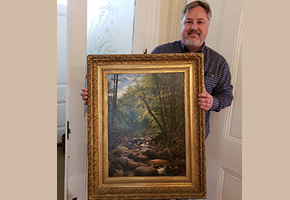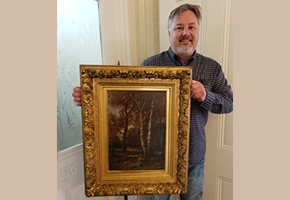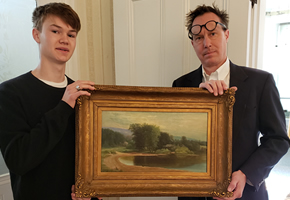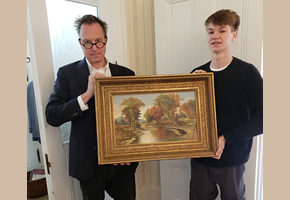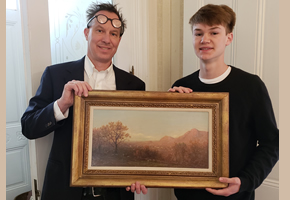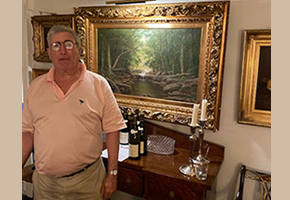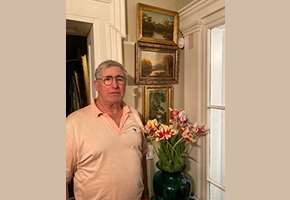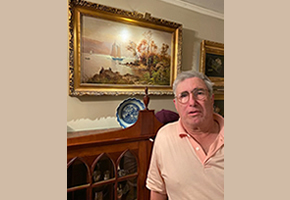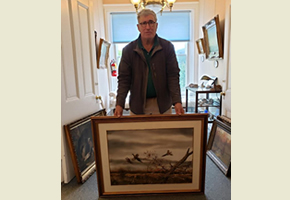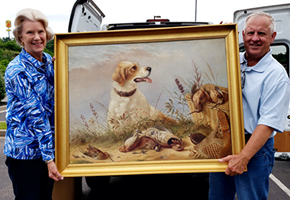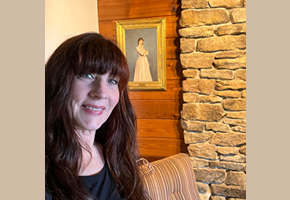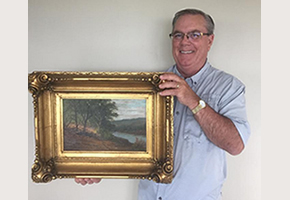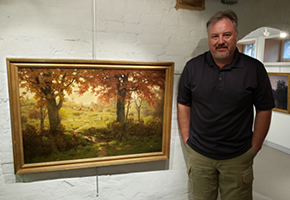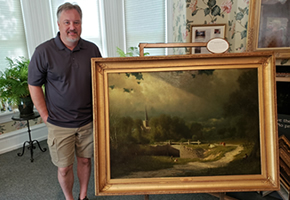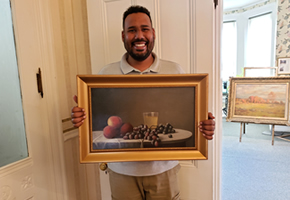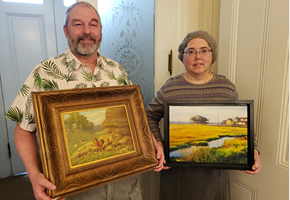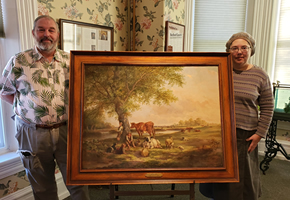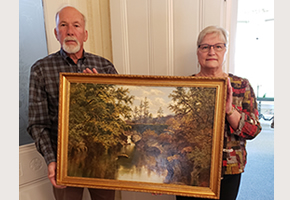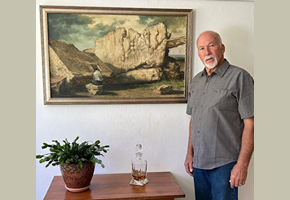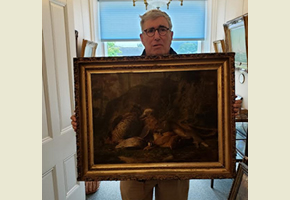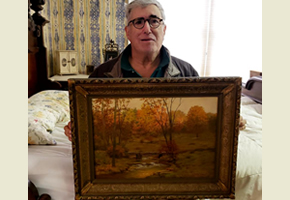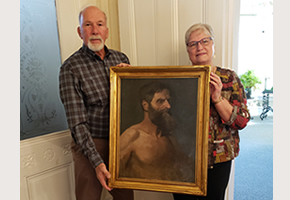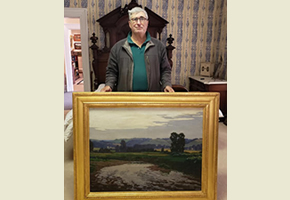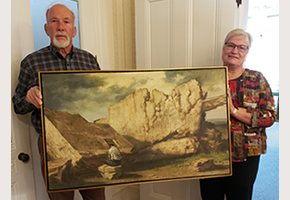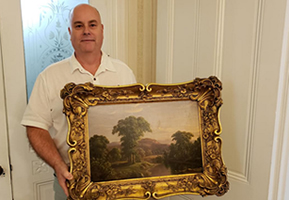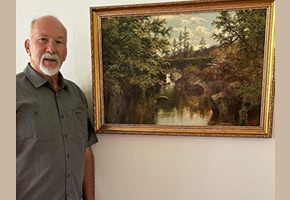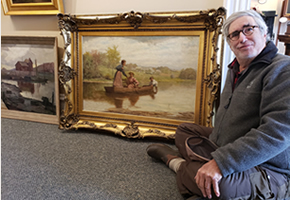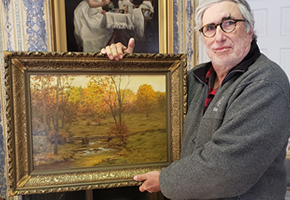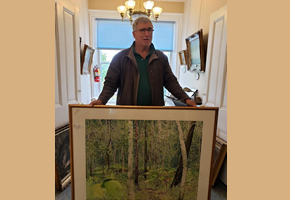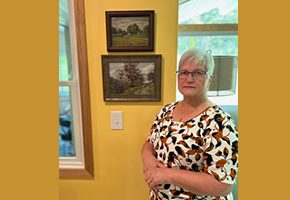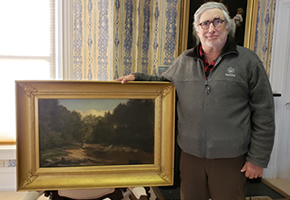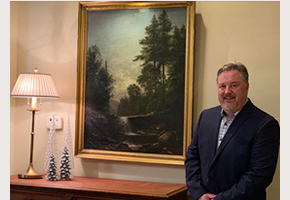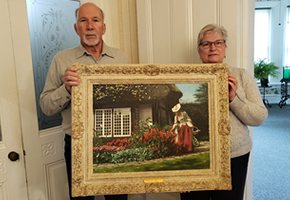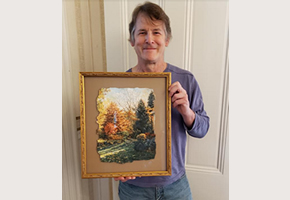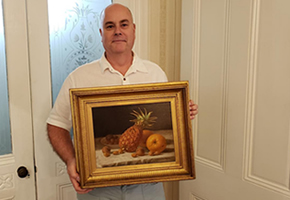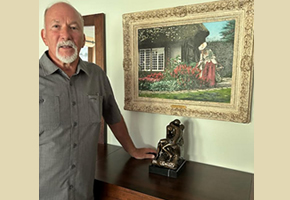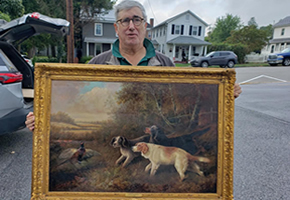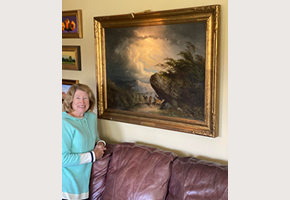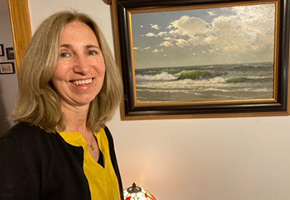 If seeing is believing, here is a peek at some of the original fine art our many customers have purchased from us.
Bedford Fine Art Gallery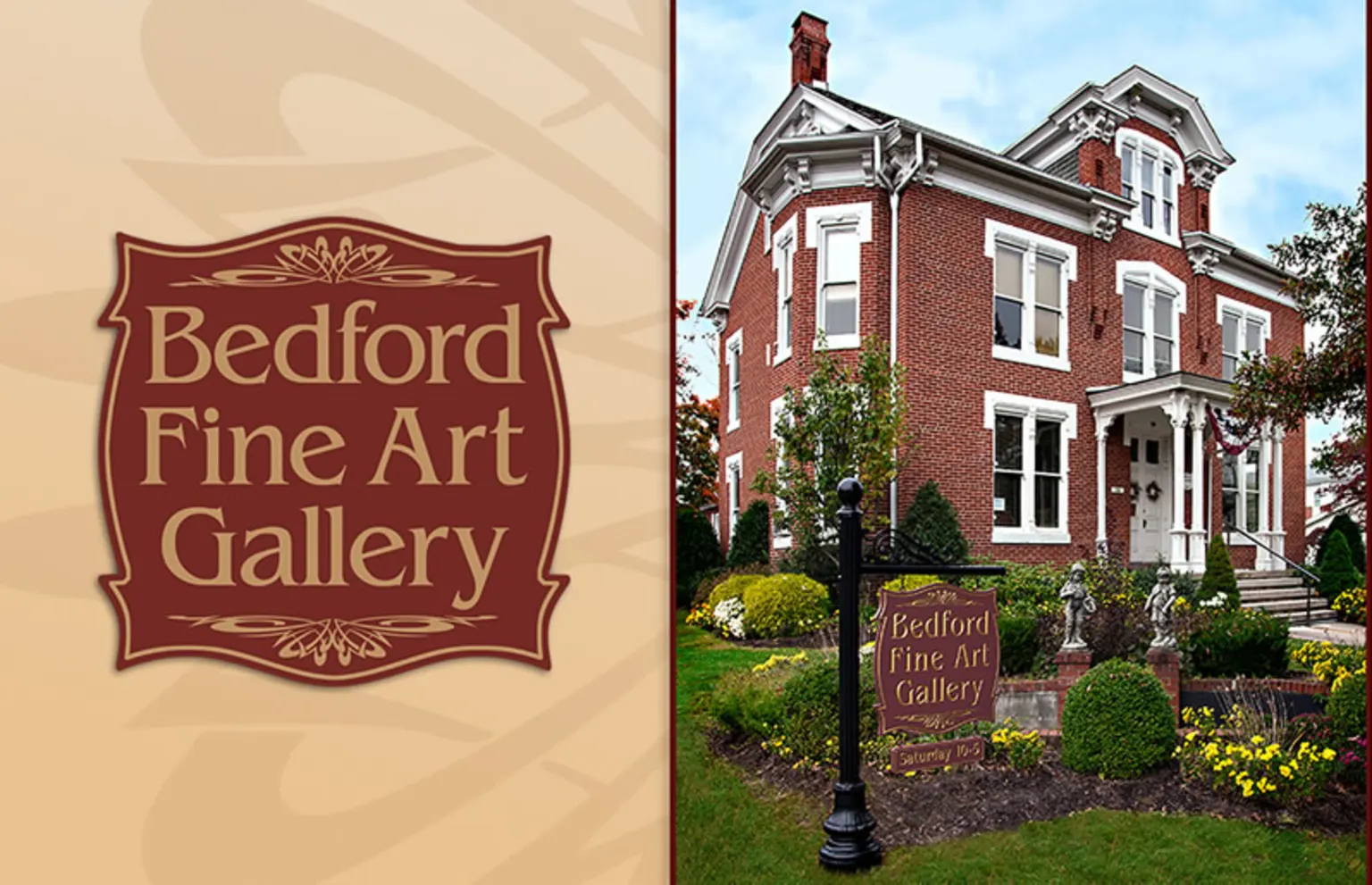 We are proud to have our fine art galleries in our 1889 and 1930 homes in beautiful historic Bedford, Pennsylvania.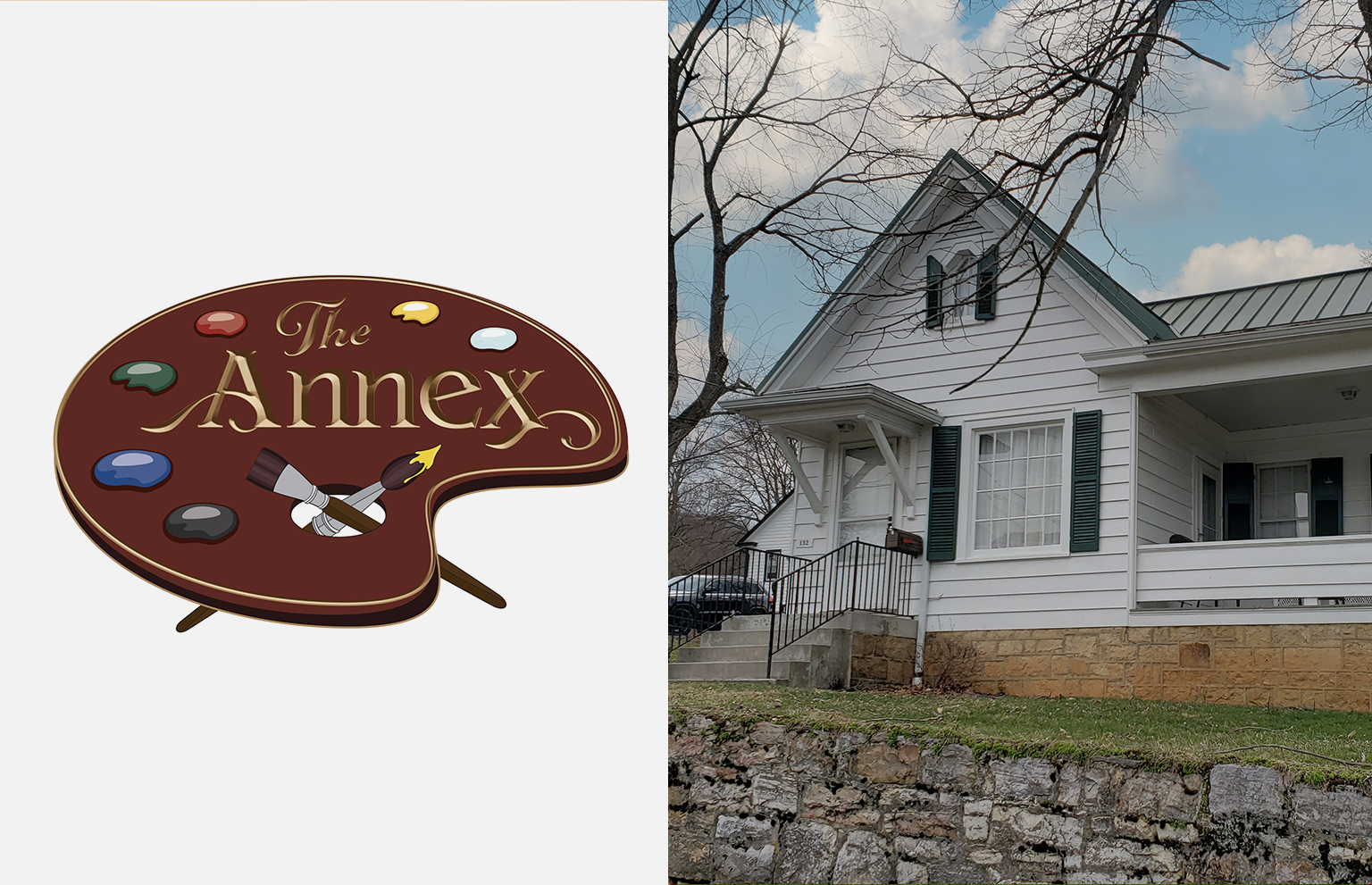 Some of our personal Victorian home decor plus examples of original Victorian paintings for sale
Some great historic places to stay, in and around downtown Bedford, PA: